Currently, Aster DM Healthcare is one of the largest and fastest growing conglomerates in the MENA region. It covers the full spectrum of healthcare services and boasts an expansive portfolio that includes hospitals, clinics, diagnostic centre and retail pharmacies.
Aster Sanad Hospital started its operation in 2008 in the Kingdom of Saudi Arabia with about forty physicians covering outpatient and inpatient divisions. The inpatient department consisted of 145 beds in wards, 41 beds in the Intensive Care Unit and Neonatal Intensive Care Unit. The outpatient department consisted of 45 clinics of different specialties and 7 specialized clinics.
Vision
To be the provider of choice in Saudi Arabia.
Mission
To provide high quality, cost-effective care that delivers the best value to the people we serve in an environment of caring in association with international medical best practices.
Values
● Excellence ● Compassion ● Integrity ● Respect ● Passion ● Unity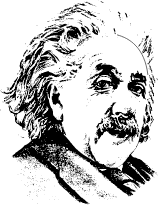 EXCELLENCE
Surpassing current benchmarks constantly by continually challenging our ability and skills to take theorganization to greater heights
ALBERT EINSTEIN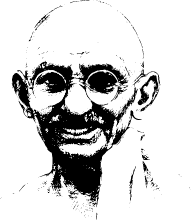 RESPECT
Treating people with utmost dignity, valuing their contributions and fostering a culture that allow each individual to rise to their fullest potential
MAHATMA GANDHI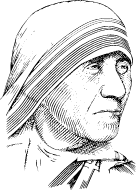 COMPASSION
Going beyond boundaries with empathy and care
MOTHER TERESA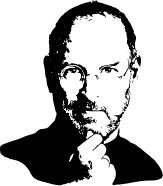 PASSION
Going the extra mile willingly, with a complete sense of belongingness and purpose while adding value to our stakeholders
STEVE JOBS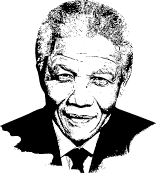 INTEGRITY
Doing the right thing without any compromises and embracing a higher standard of conduct
NELSON MANDELA

UNITY
Harnessing the power of synergy and engaging people for exponential performance and results
H.H. SHEIKH ZAYED BIN SULTAN AL NAHYAN
We have been consistent in our mission to provide quality healthcare at affordable cost at the door steps of people we serve, ever since we started the journey of "Caring Mission with a Global Vision" 3 decades back. This rhymes well with the universal healthcare philosophy of Quality, Affordability and Accessibility.
In the area of Quality we can showcase umpteen awards and certificates proving our credentials, but more importantly it runs deeper in the DNA of Aster DM Healthcare. Our teams drive the quality program as the cornerstone with a strong belief that there is no finishing line in the race for excellence.
Healthcare worldwide is becoming more and more expensive, but we try to make our services Affordable. Healthcare, though deemed as an 'industry' is much more than that – we strongly believe that profit should be a byproduct and not the aim in healthcare, which helps us to transcend into our core values of Compassion, Integrity and Respect. In an exercise to serve all sections of the society, we have rolled out different brands with varying price bands. We also provide support to those who are in need through our Foundations and CSR activities.
Dr. Azad MoopenMBBS, MD, FRCPFounder Chairman and Managing Director
MS. ALISHA MOOPENDeputy Managing Director – Aster DM Healthcare
Alisha Moopen is currently the Deputy Managing Director of Aster DM Healthcare. Having joined the company as a Director in 2013, she is responsible for overseeing the strategic direction and development of the company, and notably spearheading the expansion of the group into new markets.
Alisha was recently elected by World Economic Forum as a Young Global Leader to join the class of 2018. Recognizing her past work in healthcare, she has been inducted into a 5-year program with like-minded people who are committed and passionate to tackle the main challenges of the world today, with healthcare being one of them. She was also recognized as one of the Top 100 World's Greatest Leaders in Asia and GCC in 2018. Forbes Middle East magazine has selected Alisha as one of the Top Next Generation Indian Leaders in 2018. She also won Khaleej Times' Emerging Leaders Award 2018 for Healthcare. She is a Chartered Accountant from the ICAS (Institute of Chartered Accountants of Scotland) and worked earlier with Ernst & Young. She graduated from the University of Michigan, Ann Arbor with distinction in Finance & Accounting.
Alisha is dedicated to ensure that humanity leverages on advances in science as well as personal re-engineering of self, ranging from lifestyle choices to dealing with the external environment, to staying happy and healthy, both physically and mentally. She believes using technology can enable better health outcomes for population management through precision medicine, connected care and AI.
Dr. Magdi DawabaMedical Director, Aster Sanad
Dr. Magdi Dwaba has 32 years of experience in General Surgery & Laparoscopic Surgeon in Riyadh. He has done his MBBCH from Cairo University,Egypt and FRCS from Royal college of surgeons ,Ireland. He has worked as a Consultant General & laparoscopic Surgeon in Riyadh Care Hospital.